Elliptical Box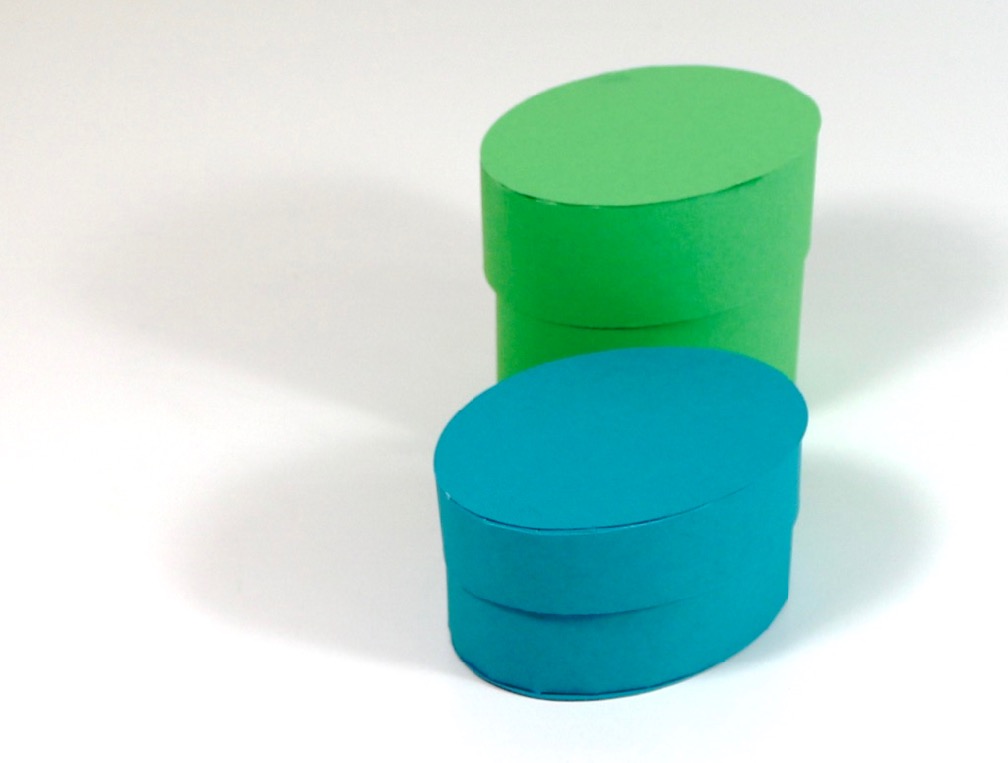 An elliptical or oval shaped box.
This model can be constructed in the same way as the heart-shaped box and the round box.
The template consists of two parts: a base and a top.
Every part consists of a rim and two pieces for each of the caps. One piece is used on the inside and holds the rim in place. Because this looks ugly, an extra piece is placed on the outside to cover the glue flaps.

gallery