Szív alakú doboz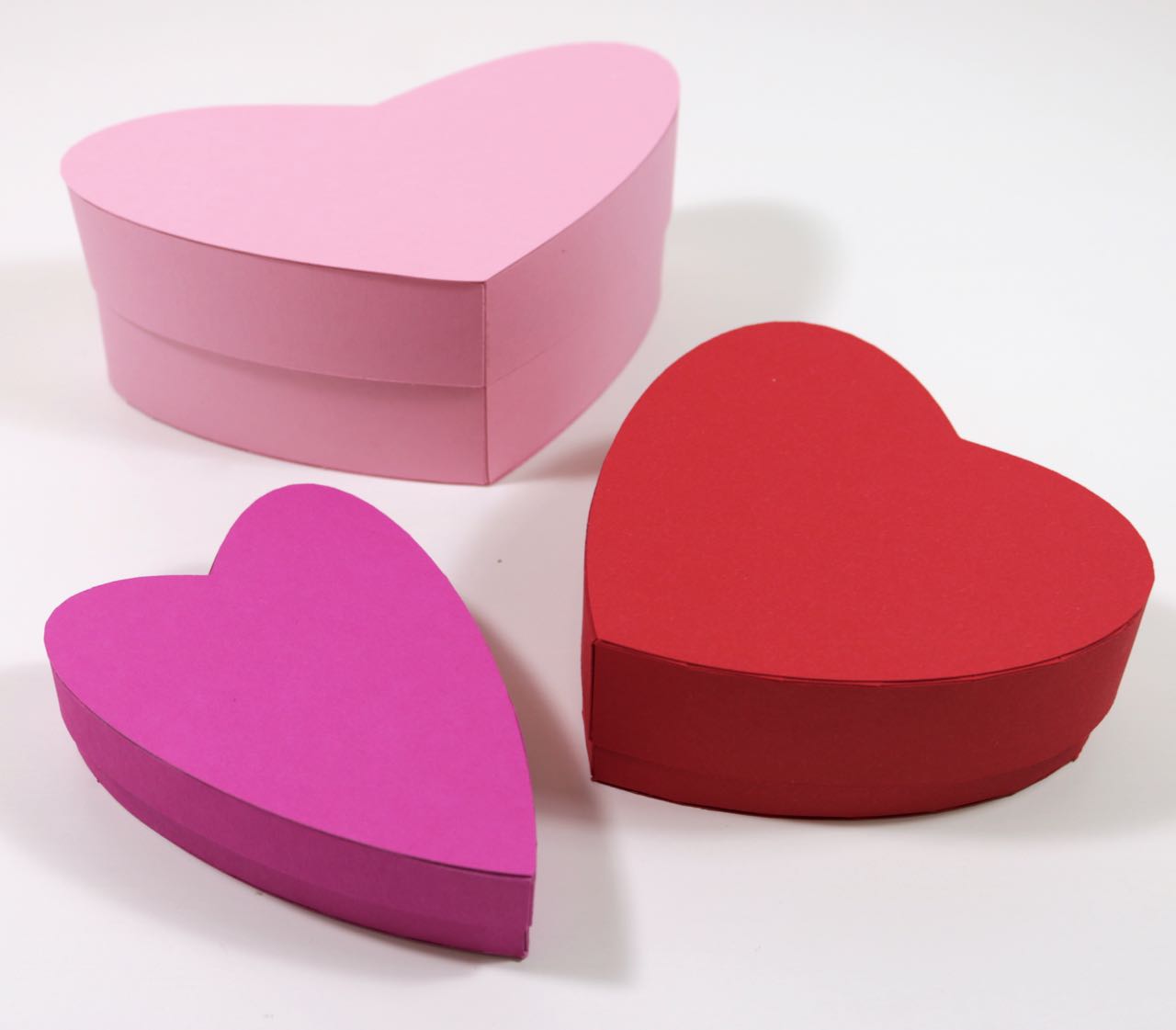 A Heart-shaped box-with-lid. This is the kind of box you need when it's Valentine's day and you need to pack 13 hand made chocolate pralines. Many different heart-shapes are possible!
The measurements are different to standard boxes because of the way the heart is modeled: It is made from an ellipse, which is rotated, cut in half vertically and then mirrored. The Length measures between the two sharp corners of the heart. The Width is calculated by the program to match the rotation (Tilt) and Shape of the ellipse. (Think of the shape as the "Body Mass Index" of the heart).
This design consists of a base tray and a lid. By default, the cover is 3% larger then the tray but this can be adjusted using the Clearance. For ease of use, Clearance is set as a percentage.
The template consists of six parts: three for the base and three for the lid. The base and the lid each consist of a tube and two caps. The caps form two layers, one on the inside and one on the outside, with the glue flaps sandwiched between them.
The one on the outside is slightly larger than the given diameter in order to neatly cover the base and the lid. The one on the inside is slightly smaller, to compensate for the sturdiness of the paper or cardstock. This difference in size is given by Extra Offset for Caps.
♪ I've been locked inside a box like this for weeks ♪