Egg Shaped Box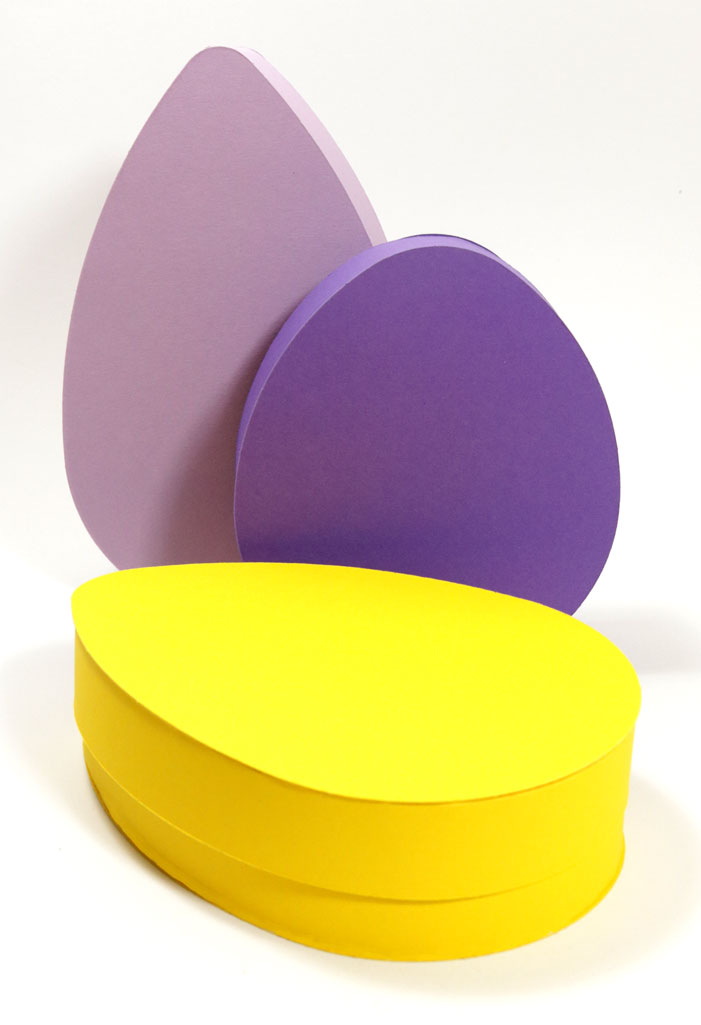 A __egg__straordinary box-with-lid in the shape of an egg. Perfect as an Easter box! The egg can be pointy or blunt, round or elongated. Look the __egg__samples to get an idea of what these values do.
This design consists of a base tray and a lid. By default, the cover is 3% larger then the tray but this can be adjusted using the Clearance. For ease of use, Clearance is set as a percentage.
The template consists of six parts: three for the base and three for the lid. The base and the lid each consist of a tube and two caps. The caps form two layers, one on the inside and one on the outside, with the glue flaps sandwiched between them.
The one on the outside is slightly larger than the given diameter in order to neatly cover the base and the lid. The one on the inside is slightly smaller, to compensate for the sturdiness of the paper or cardstock. This difference in size is given by Extra Offset for Caps.
Do not make the box too high, because the paper might loose its shape the further it is from the cap.
Enough daddy egg yolks.