Nestable Tray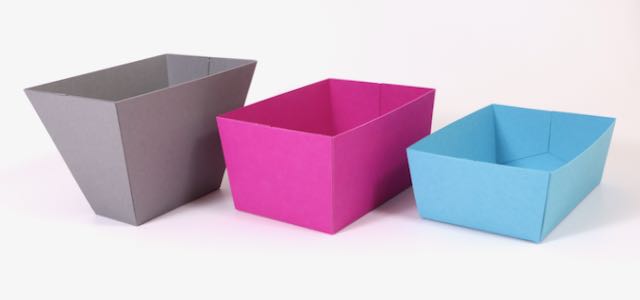 A basic tray with glued sides and a draft angle. Because of the draft angle, the trays can be nested. This makes this model ideal as an organizer for storing small items. Think of beads, LEGO, ...
Use 0º for Draft Angle if you want a straight sides, but use a larger value if you want trays that can be stacked into eachother.
The Length and Width are measured at the top, so when you use a non-zero Draft Angle, the dimensions at the bottom will be smaller.
If you choose too large a value for the Draft Angle or too small a value for the Height, then draft angle will be adjusted by the program.