Rhombus Box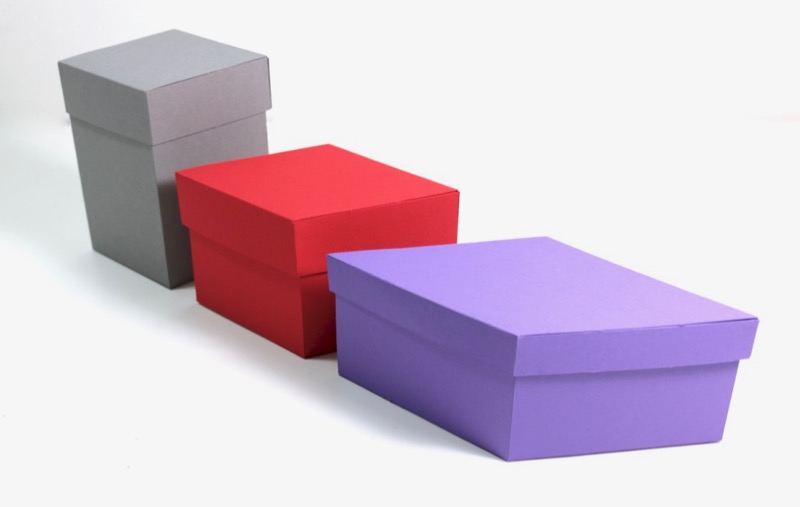 Rhombus (diamond, lozenge, or lop sided), prismatic box-with-lid.
This design consists of a base tray and a lid. The Length and the Angle determine the dimensions of the base tray. By default, the cover is 7% larger then the tray but this can be adjusted using the Clearance. For ease of use, Clearance is set as a percentage.
Note that the Length is measured along the edge of the box.