星型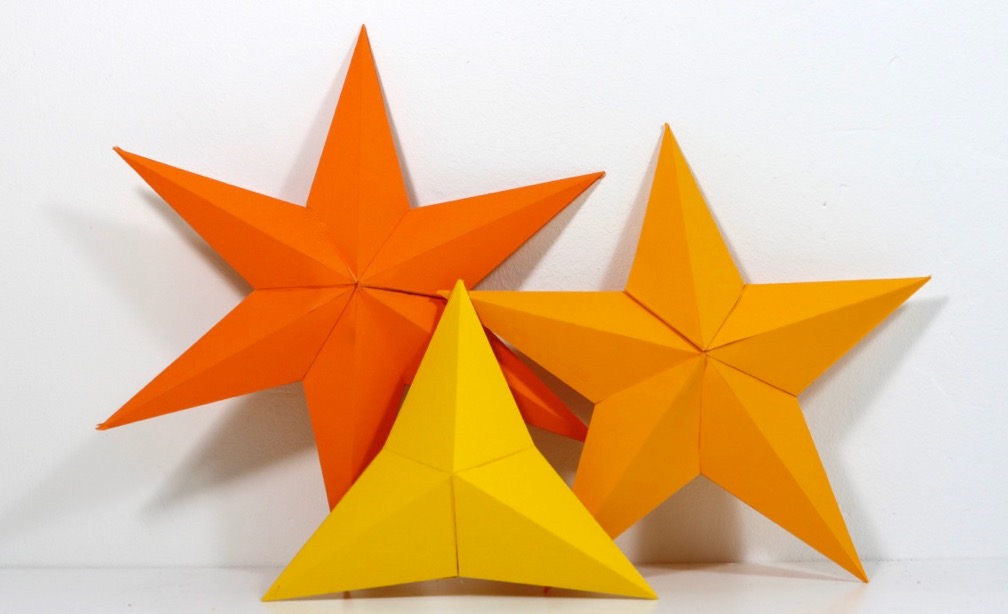 Star-shape with arbitrary thickness and number of points. Make your own Christmas stars! Use small ones as Christmas tree decoration or make a big one to put behind the window.
The generator will create one spike template for every point of the star. The glue flaps are made double, so you can glue them like this: _/\_ (Think 'namaste'!). If you do not want double glue flaps, choose size 0 (zero) for Glue Flap Size (Odd flaps).
You can use this template to recreate a paper version of the flag of Nepal (12 points), Azerbaijan (8 points) or the European Union (12 stars with 5 points). If you decide to recreate the flag of the USA, then you might need to block a week in your diary.