Cone (mitered)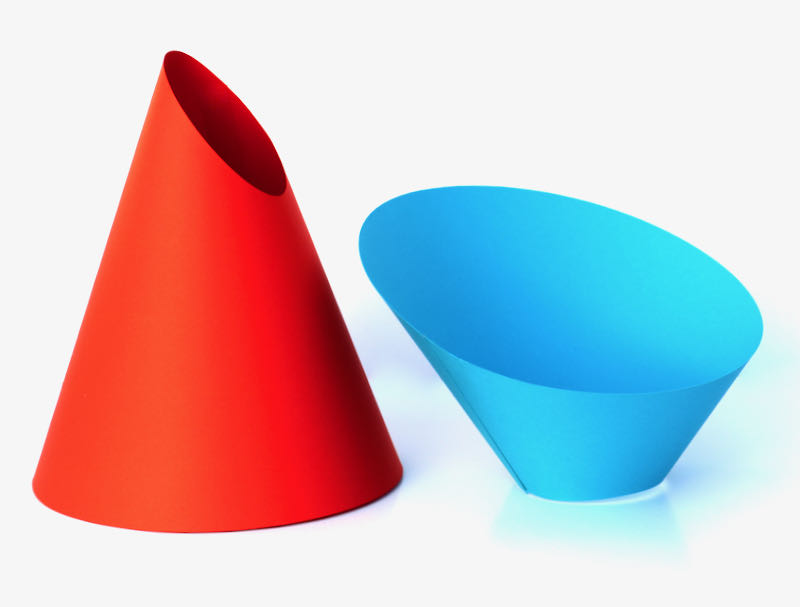 A cone mitered by two planes at a custom angle. These Mitering Angles must be quite small. If the template looks really weird, check these mitering angles.
(Only circular and elliptical cone-sections are allowed. Parabolic and hyperbolic cross sections are not possible with this template.)
The Top Miter Angle and the Bottom Miter Angle lie within the same plane: the "twist" parameter as present in the mitered cylinder is not (yet) implemented.
gallery