Kon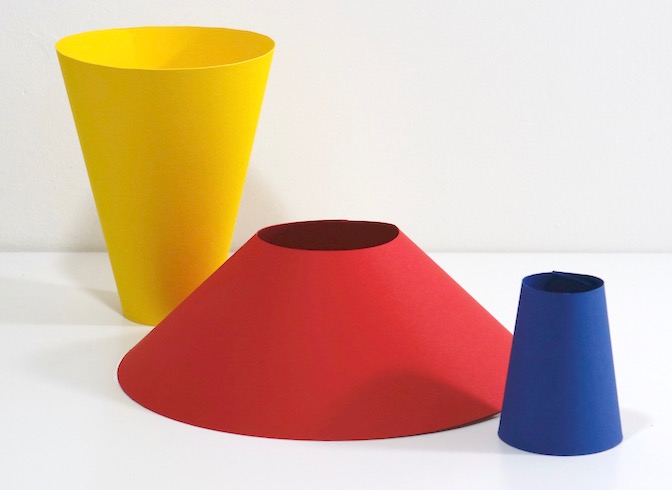 A cone, optionally with the top cut off. (In that case, it's called a frustum). Can be used to help create the geometry for a beaker, vase, party hat or lamp shade. If you'd like a real cone, just use 0(zero) for the Top Diameter.
Do not score or fold the glue flap in this template to keep the geometry at the seam smooth.
An extra construction line is drawn at the center of the cone to assist in adding graphics or lettering.
If your printer is too small, the cone can be reconstructed by drawing to concentric arcs using a compass. The radii are given in the print-out.
Galleri