Prallellepiped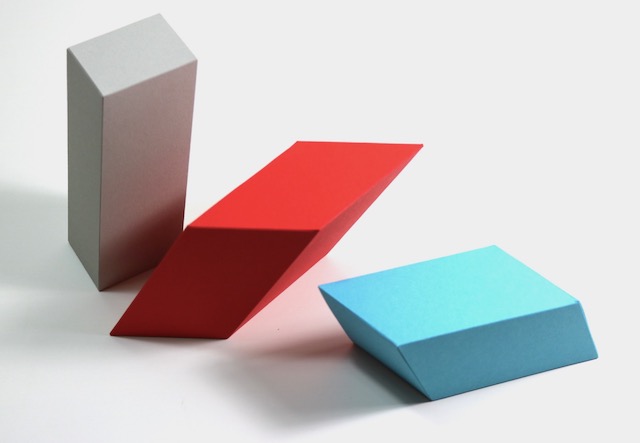 A three-dimensional shape (or box) formed by six parallelograms. Think of it as an ordinary box that has been skewed in every possible direction. This model can also be used to create a simple brick shape or a dice (cube).
The Angles will determine how much the box is skewed in every direction. The Length, Width and Height are measured along the edges, not from the top of your desk to the top of the box.
This model does not make a box, because it has no tuck-flaps, although it could still be used as such.
Galleri