Passpartout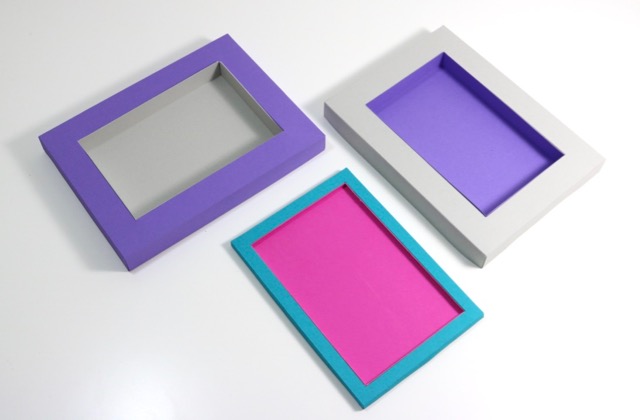 A glue-less, hollow, double-walled tray with a broad frame. Can be used as photo frame (a.k.a. passepartout), as a shadow box or as an insert for the "Shallow Box" or the "Match Box". It's a stylish yet affordable way to create a frame for your pictures. Exactly in the right size and ad-hoc!
The model consists of two pieces: a frame and an extra piece of paper to squeeze into it. Because of this, the frame will look almost seamless.
Enter the dimension of the "inner space" (the size of the picture or object to display) using the Picture Length and Picture Width parameters. The Frame Depth determines how thick the picture might be. The Frame Width determines how broad the frame will be and the Height determines how thick the entire model will be.
Note that the final model will be larger than the values you entered for Picture Width and Picture Height, because of the width of the border of the frame.
The model can be constructed without using glue, although a bit of glue won't hurt.
When used as an insert, you might not need the inner part.
For assembly instructions, have a look at the YouTube-movie