Pyramidformad låda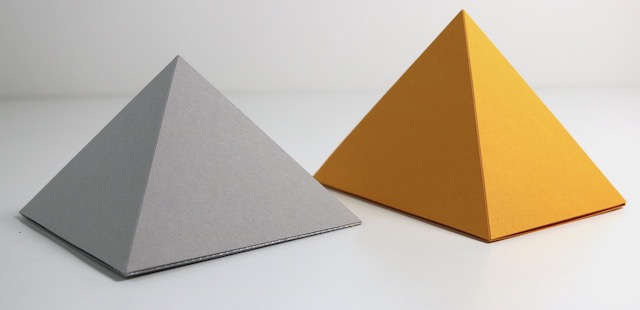 A box in the shape of a pyramid. The base of the shapes functions as the lid, so to open it, you would hold it upside down.
The default values yield a pyramid in the same ratio as the Cheops pyramid.
Always comes in handy for those occasions where you need to bury a pharaoh.