Tas, zak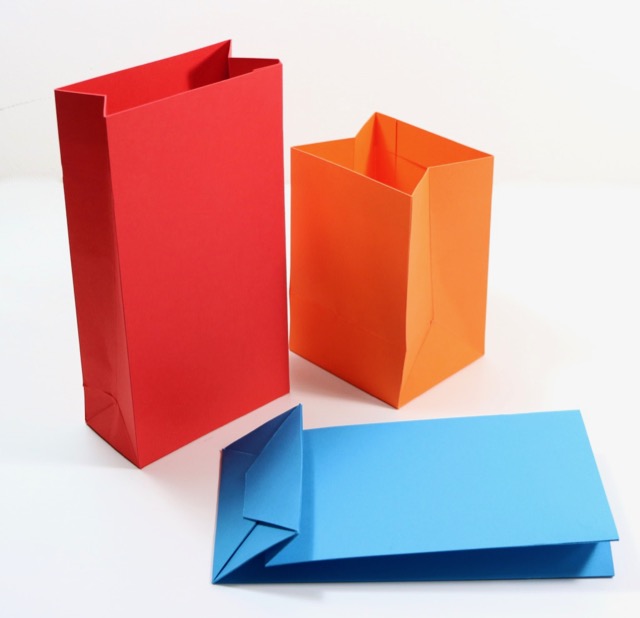 Een papieren zak die plat bewaard kan worden. Aan de hand van dit template kan je een "goodie bag" maken, een wijnfles verpakking of een typische papieren boodschappentas.
De bovenkant kan omgevouwen worden voor extra stevigheid of voor esthetische overwegingen. Als je dat niet wil, kan je de waarde voor Vouwrand op 0 zetten.
Kijk naar de vouwinstructie in de gallerij voor hulp bij het vouwen.