Afgeschuinde kegel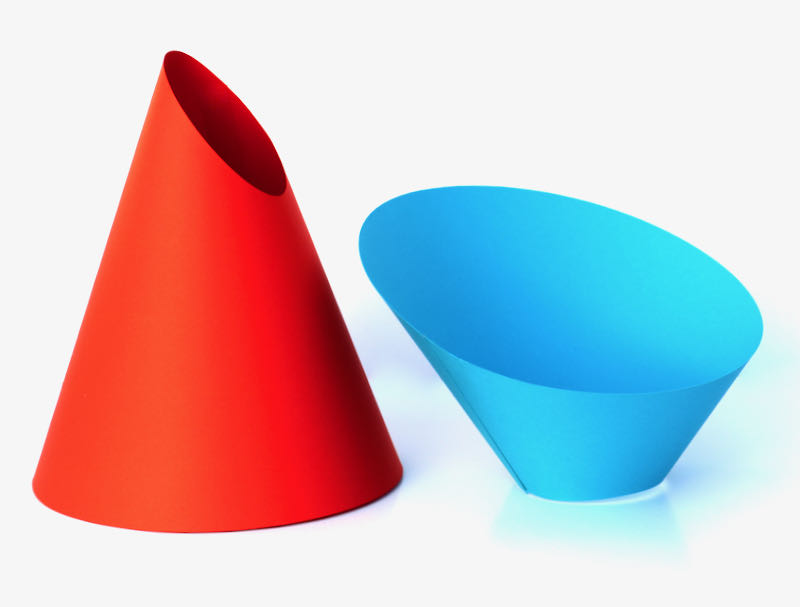 Een afgeknotte (of 'in verstek gezaagde') kegel.
Deze kegel is zowel aan de bovenkant als aan de onderkant onder een hoek afgesneden. Een gewone, rechte, hoek geldt als 0º. Houd deze hoeken vrij klein. Mocht je geen <i>preview</i> van de uitslag krijgen of je krijgt een heel vreemde uitslag, controleer dan deze hoeken als eerste. (Of, zoals jouw leraar wiskunde zou zeggen: slechts circelvormige en ellipsvormige kegelsnedes zijn toegestaan. Parabolische en hyperbolische doorsnedes kan Templatemaker niet voor je maken.)
Het is (nog) niet mogelijk de hoek tussen boven- en ondervlak te draaien over de verticale as. Torderen of 'twisten' kan dus niet.

gallery