Veehoekige doos met deksel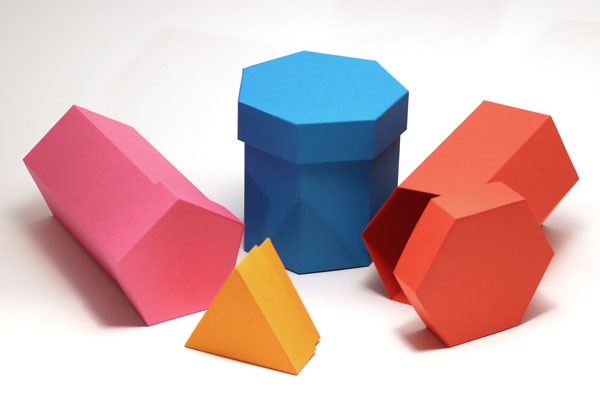 Een prismatische doos-met-deksel met een regelmatig veelvlak als basis. Dit model kan gebruikt worden om een driehoekige, vierkante of vijfhoekige doos te maken. Of een veel-meer-hoekige doos!
Deze doos bestaat uit een onderkant en een deksel. De Binnenste Diameter, Aantal Zijdes en Hoogte bepalen de vorm en de afmetingen van het bakje. De deksel is standaard 5% groter dan het bakje, maar dit kan worden ingesteld met behulp van Speling.
Voorbeelden en afbeeldingen