Ster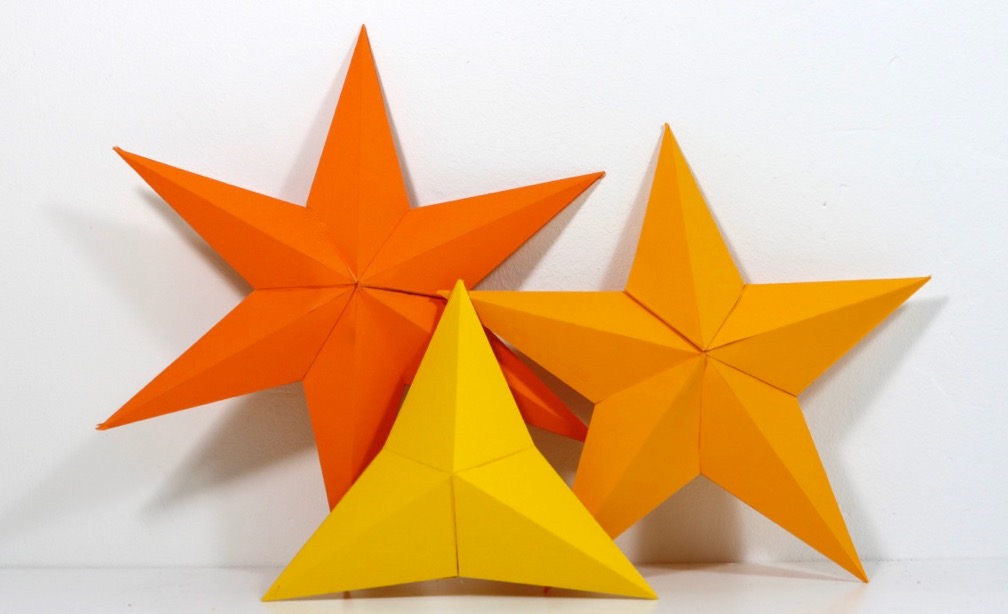 Een ruimtelijk figuur (geen doos) in de vorm van een ster. Vanzelfsprekend zeer geschikt om kerstversiering mee te maken: voor het raam met een lampje erin, als piek of als kerstbal? Het aantal punten en ook de rest van de vorm van de ster is vrij te kiezen.
Templatemaker genereert één piramide-achtige vorm voor elke punt van de ster. De lijmranden worden dubbel uitgevoerd, zodat je de delen van de ster als volgt aan elkaar kan plakken: _/\_. (Namaste!). Als je dat niet wilt, kies dan 0 voor Grootte Lijmrand (oneven lijmranden).
Hiermee kan je de vlag van Nepal (12-puntige ster), de vlag van Azerbeidzjan (8-puntige ster), of de vlag van de Europese Unie (12 5-puntige sterren) in 3D na te maken. De vlag van de V.S. kan ook, maar dan ben je wel iets langer bezig.