Pudełko na ciasto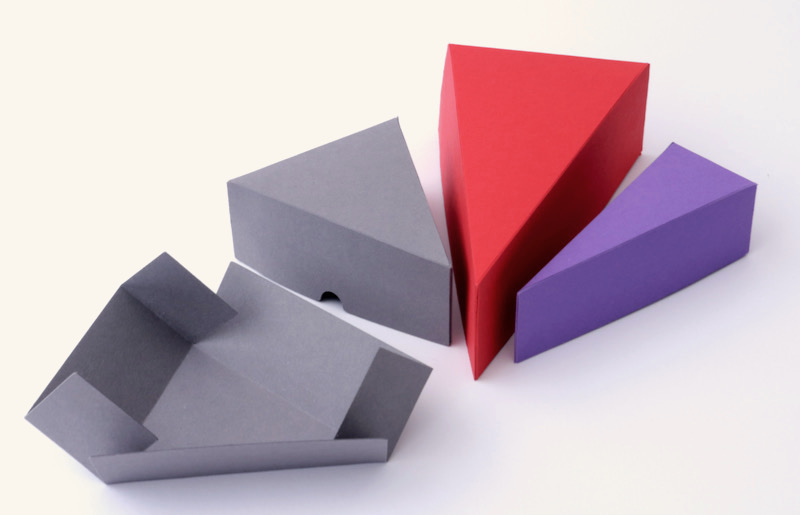 Chcesz przechować ciasto? Bułka z masłem. Oto pudełko w kształcie klinu, które może posłużyć do przechowania kawałka ciasta. Składa się z górnej i dolnej części. Górna to pokrywka. Dolna część to płaska tacka, której nie potrzeba sklejać, ponieważ będzie zablokowana pokrywką. Domyślnie pokrywka jest o 5% większa od tacki, jednak można to zmienić w zaawansowanych ustawieniach.

Kąt to wymiar określający jak duży (szeroki) kawałek ciasta może zmieścić się w pudełku. Jeśli nie wiesz, co tu wpisać, spójrz na pomocniczą ilustrację. Przykładowo, kąt 30 stopni jest wystarczająco duży, aby pomieścić 1 kawałek ciasta pokrojonego na 12 kawałków.

Długość to po prostu długość kawałka, która zwykle stanowi połowę średnicy całego ciasta. Miej na uwadze, by w przypadku tego pudełka zostawić trochę zapasowego miejsca.