Trumna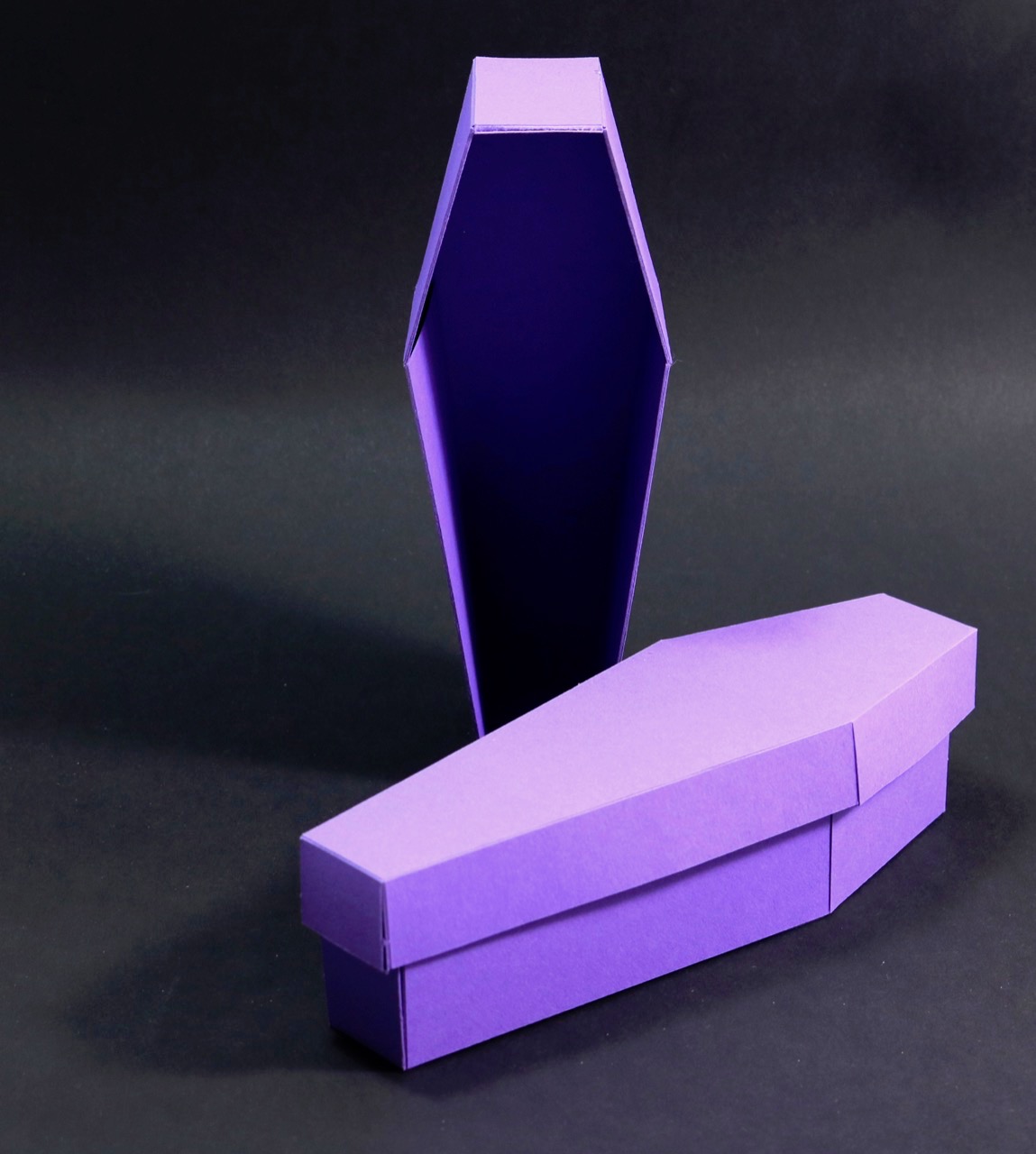 Pudełko w kształcie trumny lub kasetki, idealne na Halloween, jako dekoracja albo może dla zmarłego zwierzaczka. Chcesz serwować słodycze ze stylem? Zapakuj je w taką trumnę!
Ten projekt zawiera bazę oraz pokrywkę. Domyślnie pokrywka jest o 7% większa niż baza, ale możesz to zmienić za pomocą Prześwitu. Dla wygody wartość Prześwit jest podana w procentach.
Zarówno baza jak i pokrywka są robione z dodatkową warstwą papieru, która jest zawijana do środka. To czyni pudełko mocniejszym oraz pozwala na posiadanie tego samego koloru na zewnątrz oraz w środku.
Użyj więcej lub mocniejszej taśmy aby konstrukcja była jeszcze mocniejsza.